In this course, you'll learn how to create and use your own budget following the SmartGirlMoney Budgeting System.
It's so much more than a way to track your spending: to create a budget that actually works for you, you'll take a deep look at your past spending, identify your values, and create money goals you'll love.
Your final product is a personalized budgeting spreadsheet that guides you to build the life you love with your money.
When you enroll in this course, you'll be invited to join the Meaning over Money Facebook Group: a private community of women working towards their money goals together. Get support, advice, knowledge, and ACCOUNTABILITY when you need it most.
Watch the video to learn more about the Smart Girls Budget Course and scroll down to view the Syllabus and Curriculum.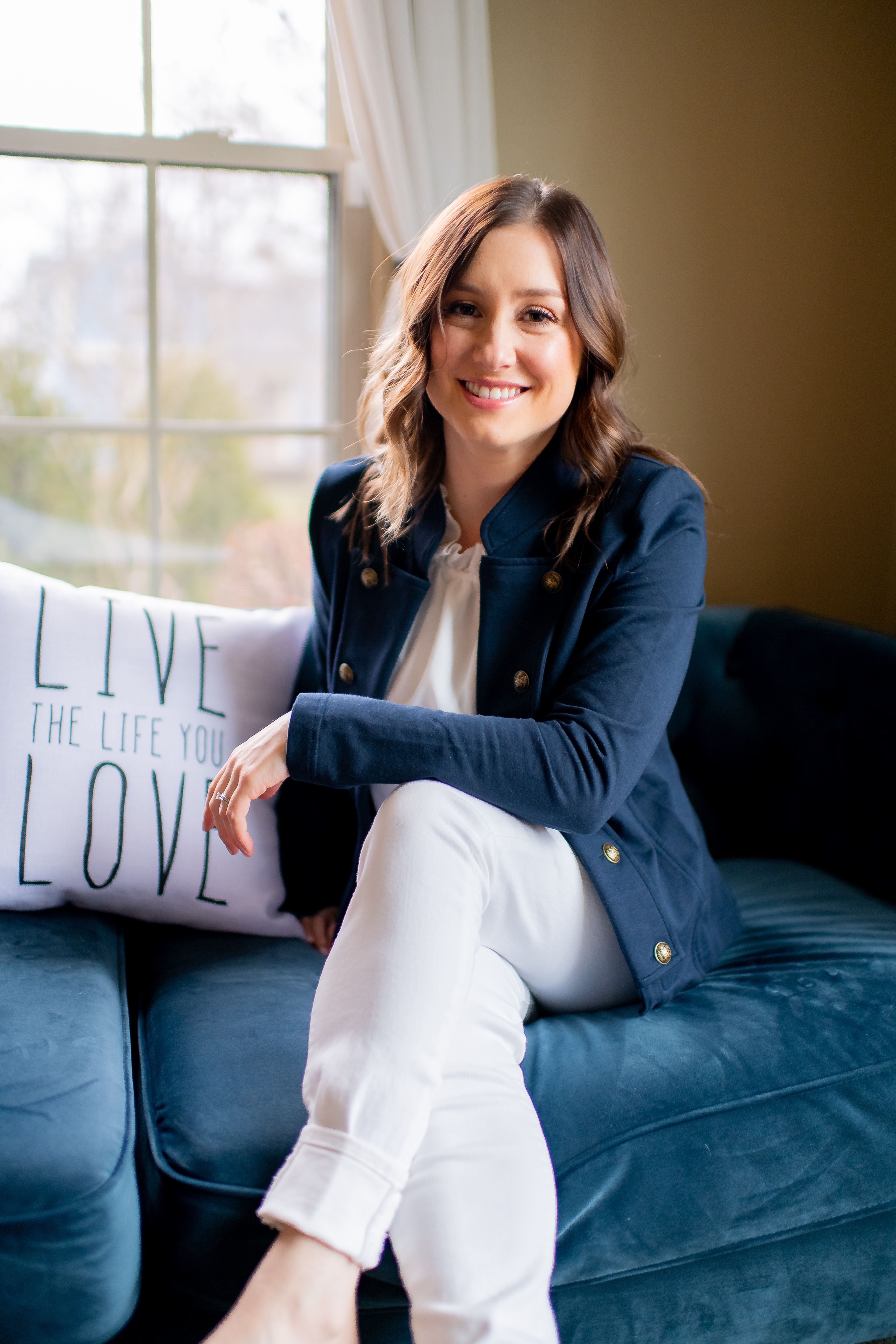 Hi, I'm Amy! I help women build purposeful, happy lives with their money.
For years, I spent above my means in an attempt to fill a void in my life with things – all the while truly believing that I was "living my best life." My chronic debt accumulation was a direct reflection of the pain I was avoiding. 
The hardest truth I've ever faced is the unhealthy importance I placed on things.  It wasn't until I began researching money beliefs and financial wellness that I realized how unhealthy my situation was and what to do about it.
I was empowered to change my money story. I no longer make poor financial decisions out of pain and I am no longer embarrassed by the state of my money. I aligned my money with the things that matter most to me and my best life fell into place. 
I've made it my life's mission to help other women do the same.  I left my job as a corporate wealth consultant to throw my heart and soul into reaching and resonating with women who don't realize what opportunities accompany financial independence. I want to help women understand how their financial situations impact their careers, how they can overcome financial roadblocks, and how they can use their money to find true happiness and meaning in their lives.
There is abundant strength in the connections between women and I am so grateful to be able to build a career founded on encouragement and support. This is my calling: to empower a network of women to overcome financial challenges on their own. To help them experience the strength and fulfillment that comes with financial independence.